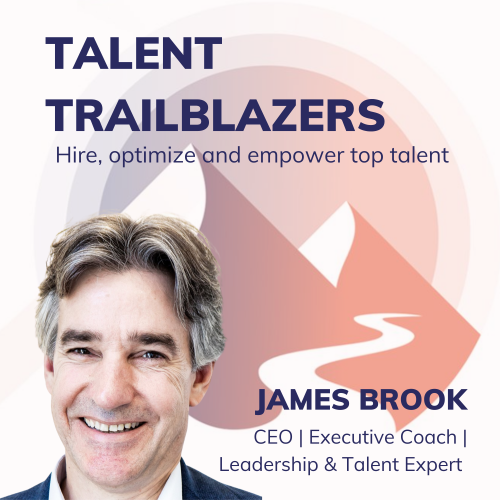 Talent Trailblazers is for anyone who is interested in discovering new and better ways of hiring, optimizing and empowering talent. It is aimed at people in Leadership, Human Resources, Talent Management and Recruitment. However, anyone with an interest in becoming a Talent Trailblazer will benefit from tuning in. You will learn about powerful tips and techniques for hiring and getting the best out of your talent, including how to empower people to express their individuality and thrive. You will also hear the perspectives of leading Talent Trailblazers from diverse organizations around the world. We will talk to them about how they are adapting their talent strategies to the fast changing world of work and what they are doing to achieve exceptional hiring, development and employee experience outcomes.
Episodes
Thursday Mar 31, 2022
Thursday Mar 31, 2022
In this episode, James Brook, Founder and CEO of TalentPredix™, interviews Simon Alexander Ong, author the book "Energize".